get educated.
You saw the icons next to our ingredients list didn't you? Well, let us tell you all about them. Click on the icons to understand what role each of these ingredients play in helping your skin!
thickeners & stabilisers
enhance the consistency, volume and viscosity of cosmetic products, providing more stability and better performance
stabilisers maintain the function and activity of other ingredients present (e.g pH level)
humectants
a substance that bonds with water molecules to increase the water content in the skin
humectants increase your skin's hydration by drawing water in
ph-balance
ingredients used to achieve a desired pH level
ph-balance is an important element in supporting the overall efficacy of the product
solvents
a group of liquid ingredients, including water that are used to dissolve or break down other ingredients to form a solution (or desired consistency)
solvents are rarely active on the skin
occlusives
a type of moisturising agent that work by forming a protective coating on the surface of your skin
occlusives prevent evaporation (or drying out ) and retain the moisture in your skin
preservatives
prevent bacterial growth and act as antimicrobial agents
preservatives basically this stop unwanted bacteria growth, both in the product and on your skin
emulsifiers
allow the product to blend together effectively (keep ingredients well mixed)
emulsifiers make sure our ingredients mix together even better than a meatpie and tomato sauce
emollient
do you like raisins?
how do you feel about dates?
emollients soften and smoothe your skin... to leave you feeling even smoother than that pick up line
Customer Reviews
Write a Review
Ask a Question
28/09/2021
Jacinta G.

Australia
I recommend this product
Quick and effective
I love using the acne hack cream at night on my more stubborn spots. I find I only need to use it as a spot Treatment rather than all over (generally breaking out between the brows commonly) it works so well! Within a few days it looks less raised and the healing process has started. To begin with I would use it every second/third night and after having it in my routine for a while I built it up to 2/ three nights in a row then a two day break.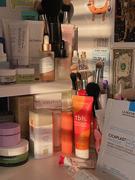 16/09/2021
Edwina W.

Australia
I recommend this product
So good!
Had pimples all my life, now 37 and still getting them. Never had a pimple cream like this before, really helps clear spots without over drying, it's the best!
15/09/2021
Katie D.

Australia
I recommend this product
No change yet
I have been using this product for a few weeks now and as much as I wanted it to work it hasn't made a change to my acne at all. Will keep persevering for a few more weeks
08/09/2021
Pip D.

Australia
I recommend this product
Life saver
After experiencing unusual and extreme lockdown-related breakouts, this cream was a life saver. After 4-5 days of consistent use, my skin is almost back completely clear of pimples.
13/07/2021
Natalie C.

Australia
I recommend this product
Amazing Skin care
I have been struggling with hormonal acne for a while now and have tried a number of different products and this is the only product that has cleared my skin. It took at least 2 months for my skin to respond. I highly recommend this product!!!
I want to know more about this product