acne hack cream
"It's literally changed my life. I have always felt so insecure about my skin and tried many many products but this one is by far the best."

Clears blemishes with patented technology
Removes congestion
Prevents future breakouts
Targets acne causing bacteria
Suited to oily, breakout prone skin
Bundle & Save
extra boujee bundle
save $33.00
Break UP with your breakOUTS...
This bundle is maximum bang for your buck containing our entire range AND saving you $33!
the queen bee bundle
save $20.00
It takes three to spill the tea! All main characters in their own right, this trio of trouble knows just how to keep your skin ohhhh so happy.
acne hack OG bundle
save $10.00
tbh's OG bundle gives you 1 x acne hack cleanser to leave your skin both clean and hydrated, as well as 1 x acne hack cream (the main star of the show), which works to breakdown biofilm in your skin and target breakout causing bacteria.
Where does this sit in my routine?

The acne hack cream can be used as either a spot treatment or a full face treatment depending on the severity and frequency of your breakouts. We recommend starting small and building up. This product should be applied after cleansing and before the application of a moisturiser. Leave the acne hack cream to soak into the skin for at least 5 minutes before applying products over the top.
How long will it take for my products to arrive?

SYDNEY ORDERS:

Sydney metro

Standard: 2-5 business days.

Express: Next day delivery (on orders placed before 10AM)

DOMESTIC ORDERS:

Standard: 4-7 business days

Express: 1-2 business days

INTERNATIONAL ORDERS:

5-14 business days
Ingredients

USP Water for Irrigation, Isopropyl Alcohol, Emulsifying Wax, Sodium Citrate Dihydrate, Citric Acid, Stearic Acid, Glycerol, Liquid Paraffin, Benzalkonium Chloride.
clinically proven to outperform traditional acne treatments

The tbh acne hack cream has been formulated by a medical research and development company who specialise in creating technology to break down what is known as 'biofilm'. Biofilms are basically colonies of bacteria, protected by a very hard to break through layer called EPS. Most products cannot target bacteria that live within these structures. The patented technology in our acne hack cream does just that.
breaks the metallic bonds holding the biofilm structure together.

facilitates a high osmolarity environment, which induces the breakdown of the cell, and in turn destroys the bacteria.
prevents the biofilm from reforming.
Check out our results from

acne prone hotties

just like you
It genuinely took only
1 week

to start seeing results

"There were fewer spots and the redness and painful jaw spots had already started to fade. By week 2 I wasn't having many new breakouts and was able to focus on the old spots. By weeks 3-4 I had no painful jaw spots and was only dealing with PPE/ mask related acne!!"

- Jaymee
FAQ'S
Still got questions?
Check out our most commonly asked questions! If you can't find the answer you are looking for, just hit up one of our friendly customer care team members! They love a chat.
Is the acne hack cream a moisturiser?

No, this product is not a moisturiser, but rather a topical treatment for the skin. We recommend keeping up a regular moisturiser as part of your daily routine alongside this product. Moisturisers should be applied over the top of the cream (after the cream has soaked into the skin).
Will the acne hack cream dry out my skin?

No, the acne hack cream should not dry out your skin. The Isopropyl Alcohol used in this product, which can be considered as a drying ingredient is balanced very specifically with other ingredients in this formula to ensure it does not strip or dry the skin. If you want to know more about this, we have an entire blog here with the deets!
Should I be worried about the level of alcohol in the cream?

No, our chemists have crafted this formula very carefully to make sure they can get the most out of Isopropyl Alcohol's antimicrobial efficacy without drying or stripping your skin! If you want to know more, we have an entire blog here with the deets!
Are the products vegan and cruelty free?

YES, absolutely! We love a floofy friends, and we really don't think they need tbh products anyways… NOT TESTED ON ANIMALS and no animal products used!
How quickly will I see results?

This depends on what type of acne you are experiencing, and what skin type you have. To find out what category your sit in (and what results you can expect) take our skin quiz!
Say hello to
clearer skin

with 3 easy steps
cleanse
with either our anti-bacterial cleanser or gentle cleanser to keep congestion and unwanted bacteria at bay.
treat
with our acne hack cream to prevent bacteria from turning pathogenic on your skin and turning into beneath the surface inflammatory breakouts.
protect & hydrate
with our skin shady SPF 50+ in the AM to aid in prevention of premature skin aging and help correct post breakout pigmentation, and with our thirst trap moisturiser in the PM to hydrate and support skin barrier function.
still not sure?
Talk to one of or friendly skin experts about your
questions and they will help you find the best routine!
reviews
Customer Reviews
Write a Review
Ask a Question
14/11/2021
Amy B.

Australia
I recommend this product
Saved my skin
I'm currently on my 5 week nursing placement on a covid ward, and because of all the PPE I started breaking out straight away. I started using this a couple of days later and my skin has been SAVED! Thank you so much.
08/11/2021
Samantha B.

Australia
I recommend this product
Amazing
This paired with the acne hack cream has been a saviour for me. My skin hasn't been this clear in years.
28/09/2021
Jacinta G.

Australia
I recommend this product
Quick and effective
I love using the acne hack cream at night on my more stubborn spots. I find I only need to use it as a spot Treatment rather than all over (generally breaking out between the brows commonly) it works so well! Within a few days it looks less raised and the healing process has started. To begin with I would use it every second/third night and after having it in my routine for a while I built it up to 2/ three nights in a row then a two day break.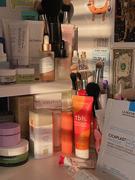 16/09/2021
Edwina W.

Australia
I recommend this product
So good!
Had pimples all my life, now 37 and still getting them. Never had a pimple cream like this before, really helps clear spots without over drying, it's the best!
15/09/2021
Katie D.

Australia
I recommend this product
No change yet
I have been using this product for a few weeks now and as much as I wanted it to work it hasn't made a change to my acne at all. Will keep persevering for a few more weeks